Premium Whole Spices Suppliers in India
We are based at the world's largest wholesale spice market in India – Khari Baoli, Chandni Chowk. Famous for its huge range of spices. we are wholesale bulk spices suppliers in India.
Triveni Impex Pvt. Ltd. is an spices import export company which deals in imported spices.
We directly Import our Spices from the origin. This provides our consumer with Best whole spices with highest processing standards.
We Provide 100% Natural And Organic Whole Spices
We are the industry leaders, Importing and distributing whole spices on a Pan India level. We often meet buyers who are afraid about Quality of Spices, Delivery, Payment Cycle & much more. Well we are delighted to tell you that all of your requirements has been taken care of by us.
Just 3 Steps and your Whole Spices consignment is on your doorstep.
Get the premium quality Spices from the Best Whole Spices Suppliers in India
The Spicy Range of Triveni Gold Whole Spices
As being the Best Whole Spices Suppliers in India we provide the premium quality imported spices. Triveni Impex is very well known as the wholesale suppliers of spices in India. Our wide range of whole imported spices such as Clove, Mace javitri, Whole Cassia, Cassia Split, Cassia broken, Cinnamon bark, Dalchini masala, Star anise spice (badiyan or chakrful), Cubeb (kababchini), Long Pepper (Pipli spice), clove stems etc.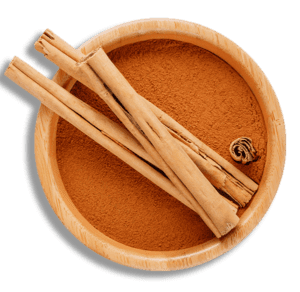 Buy Imported CINNAMON from the Best herbs and spices wholesale suppliers in India
Buy Imported LONG PEPPER from the Best wholesale bulk spices suppliers in India
Why Choose Triveni Gold Spices?
We Procure our Spices Directly from The Origin
Being In the industry for more than two decades, we never compromise with the quality of our whole spices. We make sure the originator follows our standards of quality.
Along with that, we perform regular quality checks at our facility right before packaging & Delivering.
When you buy spices from Triveni The Best whole spices suppliers in India then you'll get the Best Quality & Prices, because we follow a standard margins rate for our customers. So, whether you are a trader or Spice Blend Manufacturer or using directly in your product, you get the quality spices at the best rates from the best whole spices suppliers in India.