Indiamart Trusted Partner

Best Mustard DOC Suppliers in India
Mustard doc suppliers in India
with High Nutritional Value
Connect with us on WhatsApp
Mustard (DOC) De Oiled Cake
Rapeseed/ Mustard DOC / Sarso Khali is one of the best sources of proteins for cattle. This cattle food is a by-product that is produced while manufacturing mustard oil. 
Mustard DOC is a significant poultry and cattle feed which is an essential supplement of protein. The residue is transformed to mustard meal cakes using sophisticated machinery. Moreover, these products are available in given frame of time at very reasonable rates.
Features:
High medicinal value

Natural flavor

Enhanced shelf life

Non-toxic

High nutritional value and numerous health benefits

It is packed under controlled conditions, which enhances shelf life and protection against contamination.
| | |
| --- | --- |
| Mustard DOC Specification  | Value  |
| Moisture  | 10 %  |
| Protein  | 38 %  |
| Oil  | 0.45 %  |
| Sand Silica  | 1 – 2 % |
| Fibre  | 10 – 12 %  |
Why Choose Triveni Agrocon?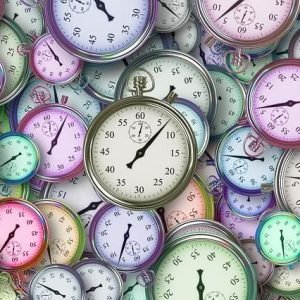 Several Years of Experience
Established 20 Years ago, we, "Triveni Agrocon (Pvt.) Ltd.", are a well known Best Mustard DOC Manufacturers in India as well as Best Indian rapeseed Manufacturers In India.
Largest Production Capacity
We are one of the largest suppliers in Animal & Cattle Feed industry and have a largest production capacity of Best Quality Mustard DOC/Indian rapeseed Meal per annum.
Largest Manufacturers in India
With consistent quality production, hard work and latest upgraded technology, we have become one of the leading Best Mustard DOC Suppliers in Delhi & Best Mustard DOC Suppliers In India.
Available in Various Sizes
We Currently manufacture Mustard Doc in 50-60 KG Bags for Cattle Feed Industry as well as Argo Industry for Cattle Feed Manufacturers, Animal Feed Manufacturers and Animal Farms.
Mustard doc suppliers in india with High Nutritional Value
You'll be working closely with our sales team which will always be available to provide a detailed timeline, weekly updates on the status of the dealings and will offer support and answer questions as needed.
We are located in DELHI. Since its establishment & significant experience of 20 years, our company has made a name for itself in the AGRO PRODUCT – DE-OILED MUSTARD CAKE market. The need for efficient Animal feed manufacturers brought the attention towards pressed oilseed cakes as an alternative to be used as a feed which is a by-product produced after the oil has been extracted. The consumption of edible oils in India has risen dramatically making it the second largest consumer after China. MUSTARD DOC (DE OILED CAKE) is a rich source of protein, the utilization of the cake, viz. for agriculture, animal livestock  consumption mustard doc suppliers in India.
"Buy from the Best Mustard DOC Manufacturers & Suppliers in India"